When did it become a normal thing to fetishize drinking tons of alcohol?
I noticed a while ago that a lot of shirts for sale have sayings on them like, "Rosé all day" "Coffee and wine, feelin' fine" "Relationship Status: Wine"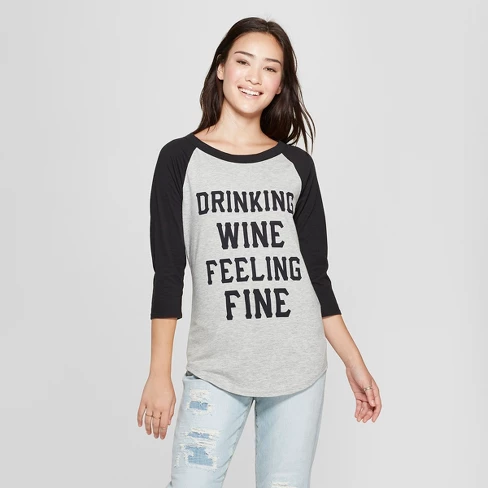 I counted 11 different wine sloganed shirts on Target's website alone.
I used to love wine. I still like it. I'm drinking a glass right now. But most of these shirts are probably being bought by underage teens. Kids who will grow up thinking day drinking is normal. And again, there's nothing wrong with day drinking on its own, but when it becomes the norm, then how do you even know what a day without alcohol is like? How do you drive?
I've had far more fun sober days than non-sober days. Maybe I'm just getting old. Because I'm not that conservative. I'm just over people who know nothing about wine fetishizing it. Because I'm almost positive that the people who buy these shirts probably spend $25 on five bottles of cheap wine rather than on one bottle of good wine.
Maybe I'm just annoyed. I just don't think it's that cool to be an alcoholic.